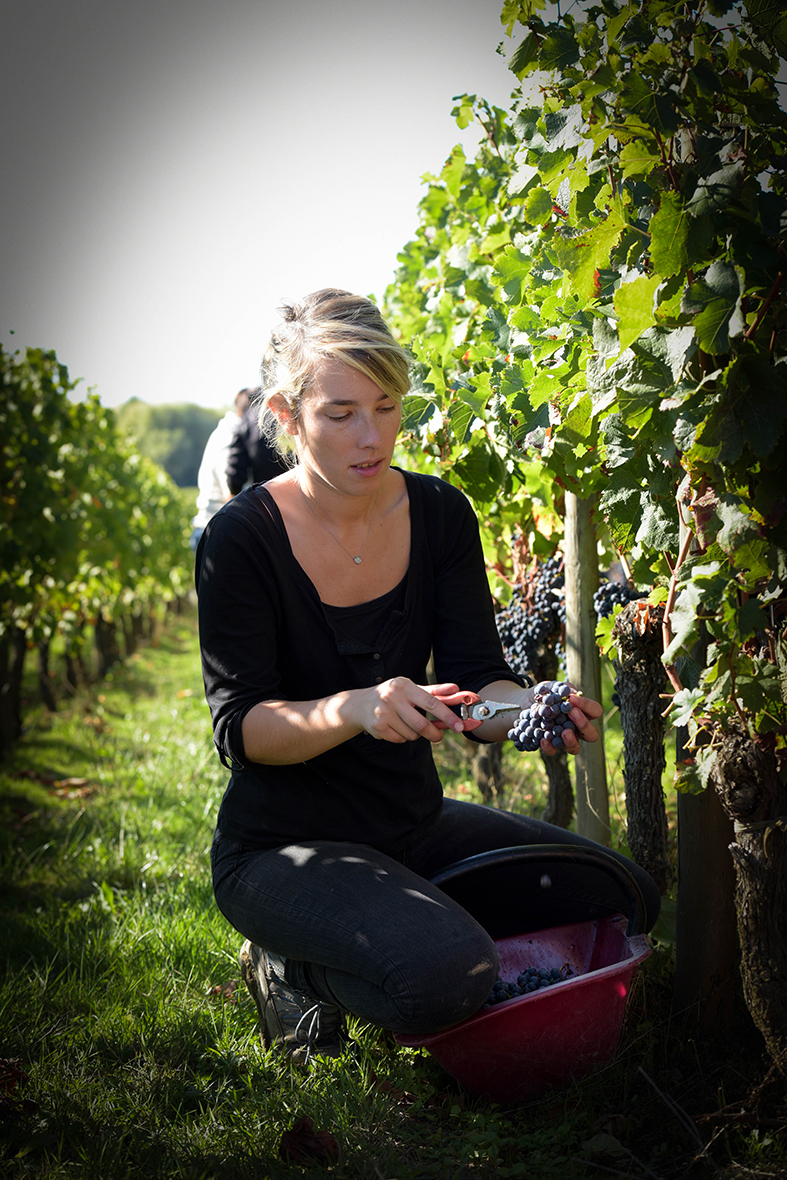 OUR SAVOIR-FAIRE
TRADITION IN THE MAKING
Every year, each vine is controlled a dozen times or more by our engineers' hands and eyes, a prerequisite to being labelled Lussac-Saint-Emilion. But it's on these lands of winegrowing 'haute couture', that we took a silent vow to respect the vines, vines long before us, and to take precious care of all our ancestors passed down. Afterall, they are the ones guiding us.
In Saint-Emilion, apart from family legacy, there are very few young winegrowers who settle themselves. That's one of the reasons why we chose this region.
JULIE –
FROM NATURE, TO NATURE
DEMANDING,
AND DELIGHTED!
When the time comes, our friends and families join in with us in the vineyard as a significant part of the grape harvesting is done by hand. The fruits from the harvest are then placed in steel tanks and/or barrels for fermentation.
The firsts are concrete and have a capacity of 100 hectolitres which, thanks to their thermal inertia, allows a soft fermentation with no extreme temperatures. The others are made with French oak tree that we selected with care and are renewed after each vintage so every bottle is a beautiful reflection of our land.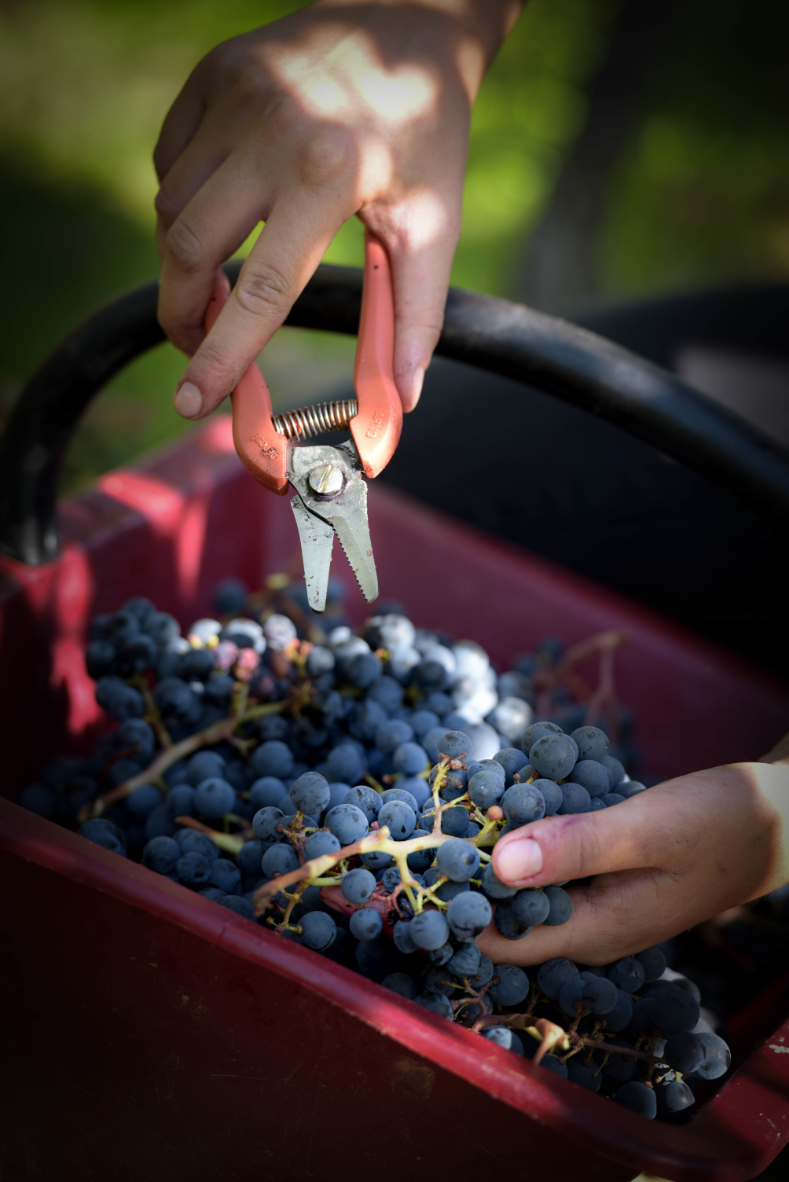 In the end, the very first ingredient of Château La Grande Clotte wines is love
MATHIEU-